We use solid vinyl siding. What this means to you is that the color of your siding stays true and will not bleed or chalk. Our siding is guaranteed by the manufacturer for it's lifetime.
When we install the new vinyl siding on your home we will cover the facia boards with aluminum to match your trim work. Your soffit is done in vinyl as well. We leave no wood exposed for you to have to paint.
When we put the siding on your home, we first insulate your home with quality insulation to further guarantee a better energy efficient home for you.
exterior walls are covered with insulation
just one example of the type we use

When the solid vinyl siding or soffit is installed to a porch ceiling, the look can be quite dramatic. The large porch ceilings benefit very well from this installation since it means no more painting under there!
soffit on a porch ceiling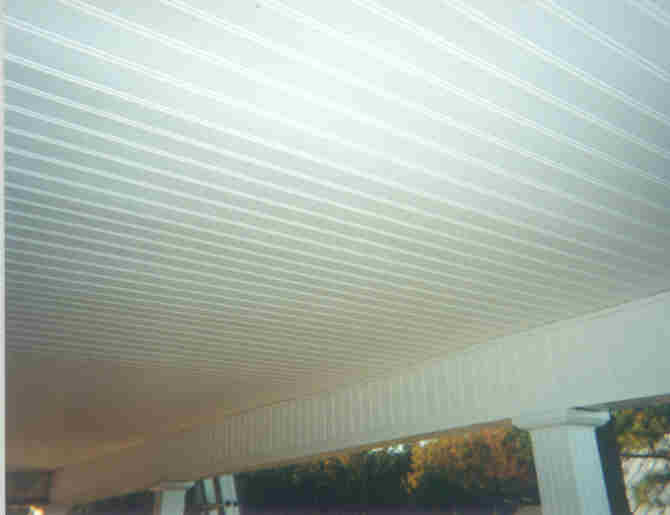 makes large porch ceilings look wonderful